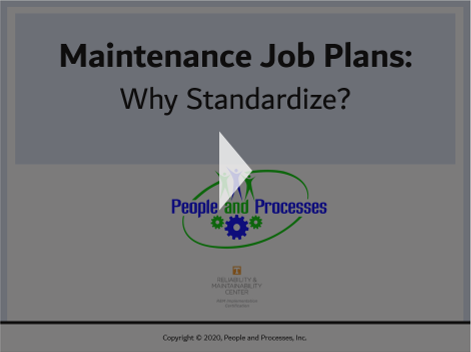 As many of us who have been a part of a maintenance organization realize, the function of the Maintenance Planner is a position we expect to get a big return for our investment.
We expect the Plans they create to reflect the most efficient and safest way of performing a maintenance task. However, at the same time from a reliability perspective ensuring that we do not introduce infant mortality by doing the task wrong.
But do all planners look at a task the same way? A number of factors may change the way the plan is written. For example, the experience of the Maintenance Planner has with the particular task.
The reality of maintenance is that a lot of jobs we do are repeated multiple times over the years and some facilities "replan" the event every time. This leads to a lot of mistakes and wasted time in execution.
Join us for a discussion of how to move your maintenance planning effort forward.
Understand why there is a need for standardized job plans
Learn which elements need to be included in job plans
See some examples of job plans templates and job plans
---
Looking for training?