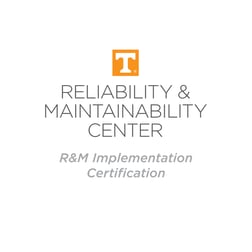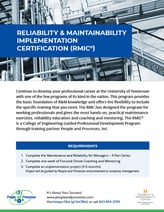 Want more information?
Download this brochure or fill out the form to be contacted by us to discuss.

People and Processes Inc is excited to be a part of the Reliability & Maintainability Implementation Certification (RMIC®). Continue to develop your Professional career at the University of Tennessee with one of the few programs of its kind in the nation. This program provides the basic foundation of R&M knowledge and offers the flexibility to include the specific training that you need. The RMC has designed the program for working professionals. It offers the needed mix of hands-on, practical maintenance exercises and reliability education. The RMIC® is a College of Engineering Guided Professional Development Program. Contact us for more information.